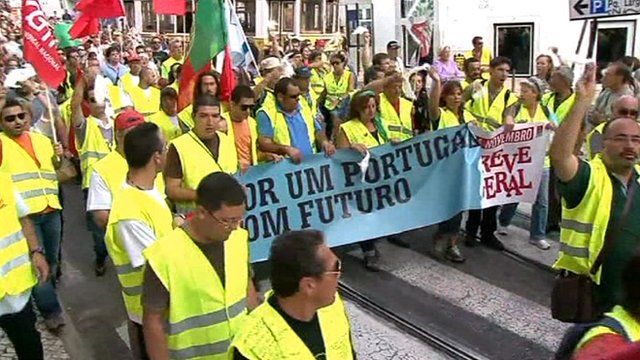 Video
Portugal announces tough 2013 budget to reduce debt
The Portuguese government has revealed details of its draft budget for 2013, one of the harshest in the country's recent history.
Finance Minister Vitor Gaspar confirmed that average income tax rate would rise from 9.8% to 11.8%, a one-off surcharge for every worker and job cuts in the public sector.
He said the budget was the only route to meet Portugal's debt-reduction target of cutting its budget deficit to 4.5% in 2013.
The BBC's Alison Roberts reports from Lisbon.
Go to next video: Pressure over Portugal austerity plan