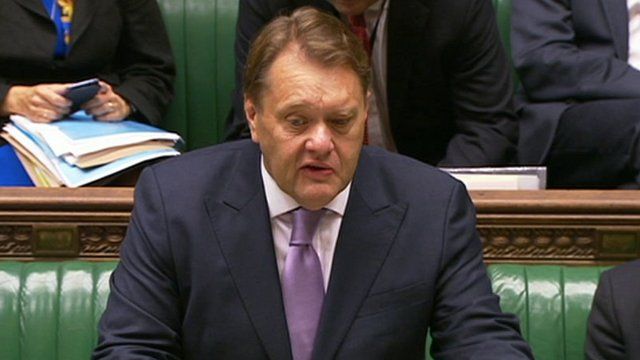 Video
Legislation 'will help customers get best energy deal'
The government will bring forward legislation to "help energy consumers get the best deal", the energy minister has said.
John Hayes answered an urgent question in the House of Commons from the shadow energy secretary about the government's energy policy after the prime minister pledged to force firms to offer their lowest tariff to customers.
Labour said the government's policy was in "chaos".