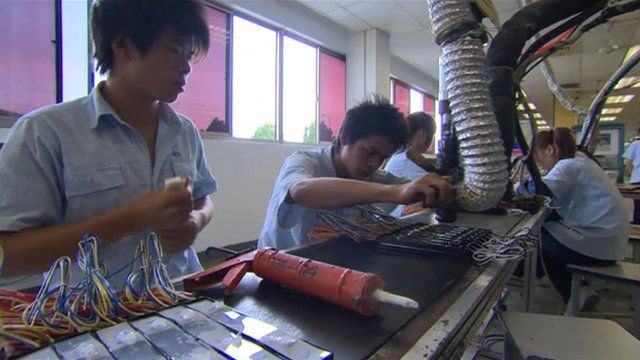 Video
Blackrock upbeat on Asia's growth
Mark McCombe, chairman of Blackrock's Asia-Pacific operation, is upbeat about investment opportunities in the region.
But strategies are changing for the world's largest asset management firm.
Equities and fixed income investments remain important, but Mr McCombe said clients are increasingly looking to alternative investment opportunities.
He also tells the BBC that the world should not worry unduly about economic slowdown in China.
Despite the slowdown, China continues to deliver "robust" growth, he says.