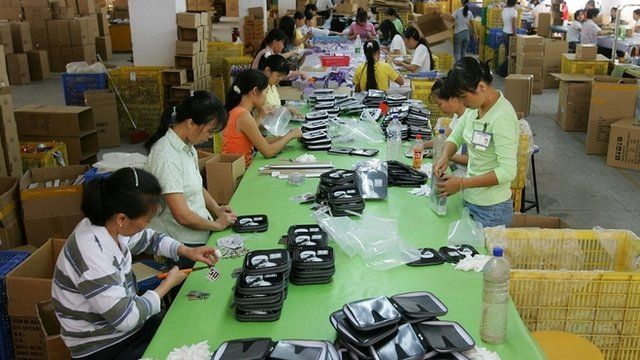 Video
China's export growth accelerates
There are signs that China's sharp slowdown may be over, as the growth of trade accelerated in October and spending by consumers improved.
China's minister of commerce, Chen Deming, has warned of lingering pressure on the country's foreign trade from weak global demand, rising domestic costs and growing protectionism.
However, data released over the weekend showed that China's exports picked up pace in October.
Shipments from China rose 11.6% during the month, from a year earlier.
The BBC's Hong Kong correspondent Juliana Liu explains what the numbers mean.