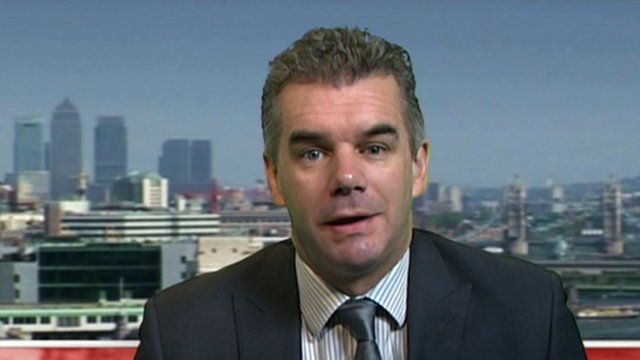 Video
UK unemployment falls to 2.51m
The number of people out of work in the UK has fallen to its lowest total for more than a year.
Unemployment fell by 49,000 to 2.51 million in the three months to September, taking the jobless rate to 7.8% from 7.9%.
The Office for National Statistics said that almost all the 49,000 fall was due to a decline in youth unemployment but that the claimant count rose by 10,100 last month to 1.58 million, the highest since July.
Speaking to the BBC, Nick Palmer from the Office for National Statistics said: "The basic message is that unemployment has continued to fall".
Go to next video: Eurozone unemployment at new high