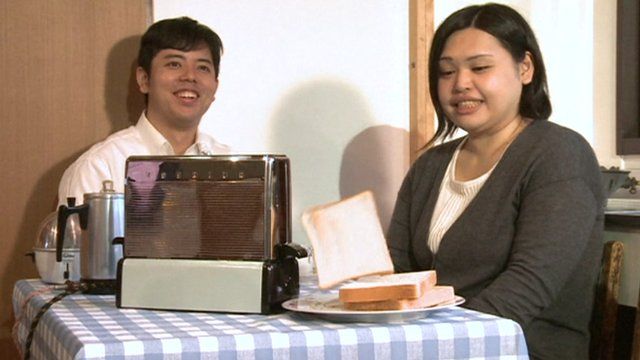 Video
The Japanese gadgets which flopped
A new exhibition in Tokyo is offering a retrospective of some of the Japanese inventions from the late 1950s and early 1960s that never caught on in the public's imagination.
Japanese companies have a reputation for coming up with consumer products which capture the world's imagination - but for every success there have also been some disasters.
A new exhibition in Tokyo features such wonders as a new-style toaster and the television-shaped radio.
Tom Bayly reports.