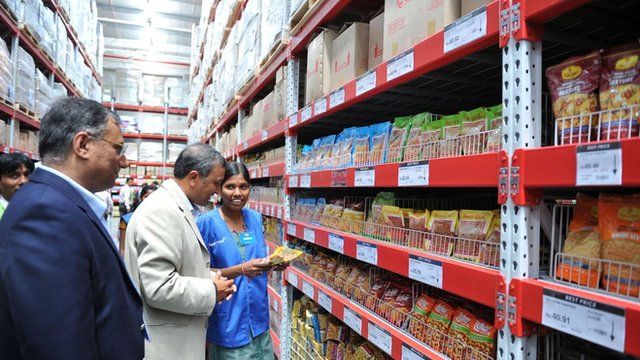 Video
India shopkeepers' fears being 'taken advantage of'
Many small shopkeepers are scared at the prospect of big foreign supermarkets muscling into India, says Rahul Bajoria, economist at Barclays.
Here, he explains how this is feeding into political battles in India's parliament.
He tells Asia Business Report how this may affect the country's economy and the government's reform agenda.
Go to next video: India bans loans for gold purchase