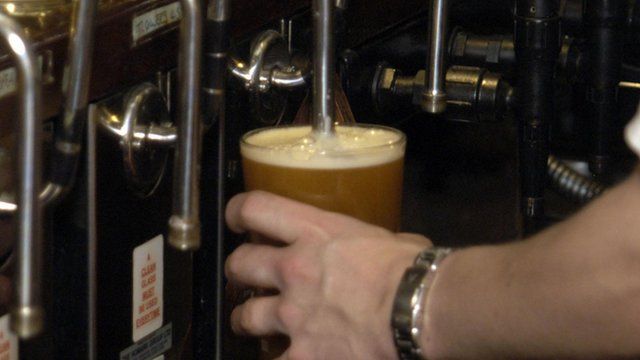 Video
Brewer Fuller sees profits rise
Brewer and pub operator Fuller, Smith & Turner has released its half year results. Pre-tax profits rose 4 percent to just over 17 million pounds.
The Chiswick based brewer said it benefited from an acquisition spree it went on last year.
Michel Turner, Chairman of Fuller's, Smith and Turner told BBC news "If you can actually give people a better experience when they come into your pub they will always be happy".
Go to next video: Beer duty is 'crippling' says Fullers boss