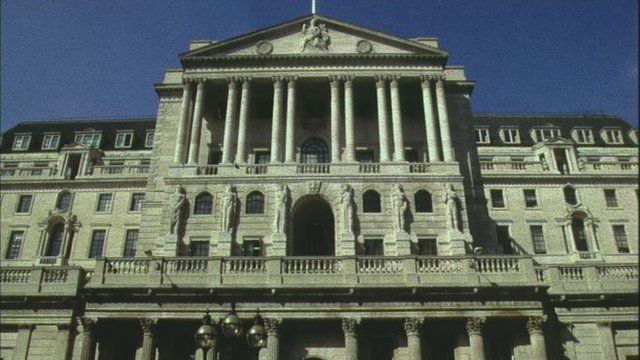 Video
Bank of England holds interest rates unchanged at 0.5%
The Bank of England has decided to leave interest rates at 0.5%.
The cost of borrowing has been unchanged since March 2009.
The Bank also decided not to extend its quantitative easing (QE) stimulus programme, which has injected £375bn into the UK financial system.
The BBC's Business Correspondent Nigel Cassidy spoke to Ross Walker, chief UK economist at BNP.