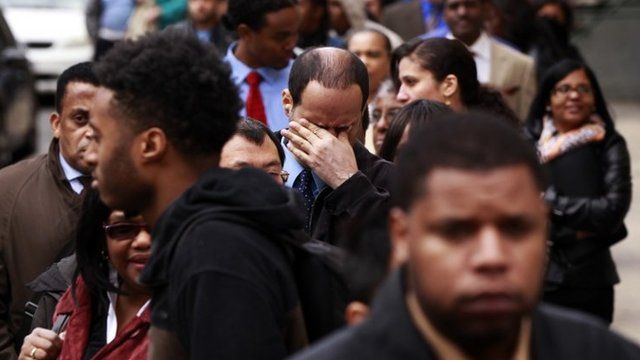 Video
US jobless rate at four-year low
The US adds a surprise 146,000 new jobs in November, cutting the jobless rate to 7.7%, as the economy shrugs off storm Sandy.
The US added 146,000 jobs in November, official data shows, as the economy seemingly shrugged off storm Sandy.
The unexpectedly strong performance brought the unemployment rate down to a four-year low of 7.7% of the workforce.
The jobs figure was well above most analysts' expectations and continued a recent surge that began in July.
Ben Thompson reports from the New York Stock Exchange.