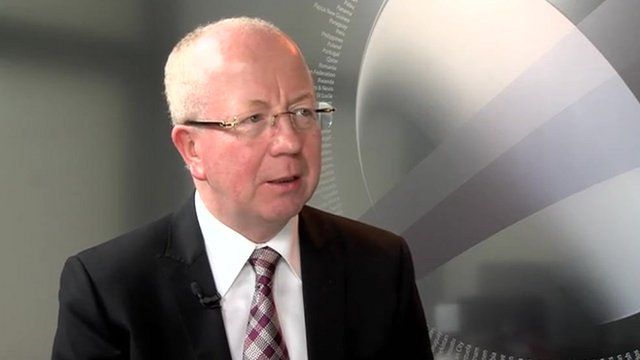 Video
A weak yen is 'key' for Japan's economic recovery
Japan has approved a fresh 10.3 trillion yen ($116bn; £72bn) stimulus package to boost its economic growth.
However, Jim McCaughan, of Principal Global Investors, says the key issue for the economy is whether the yen can continue to remain weak.
A strong Japanese currency in recent times has hurt the competitiveness of its exporters, especially in consumer electronics and automobiles.
But with stimulus measures and concerted action to avoid deflation, the economy and Japanese companies can recover, Mr McCaughan told the BBC.
He also added that growth in China appears to be "picking up".