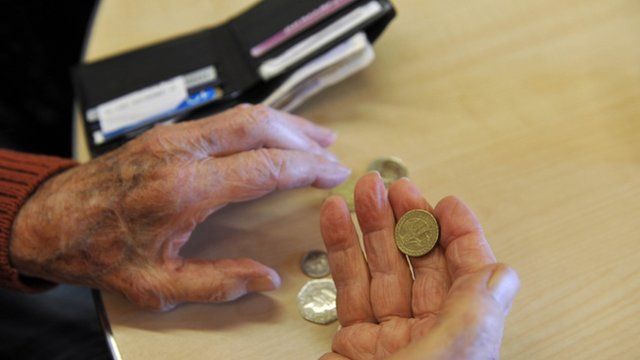 Video
Pensions: 'Most of us will be worse off'
A new flat-rate state pension likely to start in April 2017 will be simpler than the current system of means-tested top-ups, the government will argue as it outlines details.
The weekly payment will be £144 plus inflation.
The current full state pension is £107.45 a week, but can be topped up to £142.70 with pension credit.
Plans to introduce legislation were included in the Queen's Speech, but detailed proposals are now ready.
Paul Johnson, director of the Institute for Fiscal Studies, told Today programme presenter John Humphrys that this scheme would largely make those on higher earnings "somewhat worse off" and those on lower earnings would be "somewhat better off."
Despite wide variation between individuals, he explained that overall "most of us will be... worse off in the long run".
"The self-employed will be the one group who will be unequivocally better off in the long run," he added.
First broadcast on BBC Radio 4's Today Programme on Monday 14 January 2012.