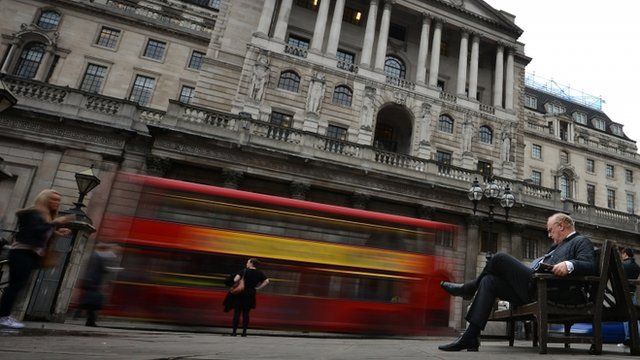 Video
UK credit rating 'on the edge'
The coalition has long banked the credibility of its deficit reduction programme on the verdict of the global credit rating agencies, Moody's, Standard and Poor's and Fitch.
While the UK has retained its triple A credit status throughout the financial crisis there been murmurings that its prized rating could go the way of France of and United Status, who both lost their top rating last year.
However, not everyone agrees that the rating agencies' verdicts are the best barometer of economic health.
Sir Mervyn King told the Treasury Committee the Bank of England is "not confident" enough in ratings agencies to trust their judgments.
Speaking on the World at One programme David Riley, head of global sovereign ratings at Fitch, told presenter Shaun Ley: "There is not much scope for further bad economic or fiscal news for the UK without putting at risk it's triple A rating."
Looking to the United States he warned: "There is a real danger that we will have another self-inflicted crisis in the United States."
This will be "bad for the US economy, it's bad for the global economy and its bad for confidence", he added.