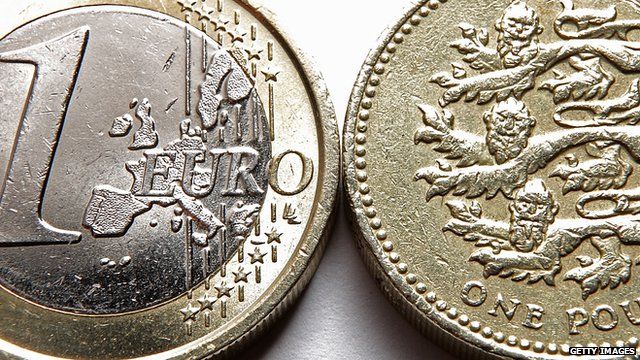 Video
Why value of the pound is falling
Foreign Exchange strategist Jeremy Stretch told 5 live what was causing the pound sterling to weaken against the euro.
The pound has been steadily weakening against the euro for the last few months.
One pound will currently buy €1.20 whereas in the summer of 2012, it would have bought €1.28 making holidays to Europe more expensive now.
BBC Radio 5 live Breakfast asked Jeremy Stretch, the head of Foreign Exchange Strategy at CIBC if the pound sterling was looking vulnerable.