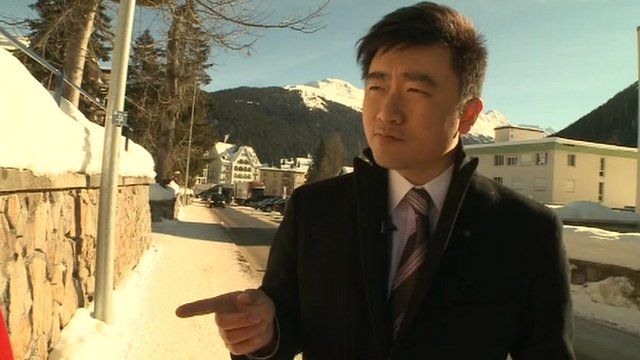 Video
The challenges facing China's economy
Tanya Beckett met one of China's biggest names in TV business news to discuss his country's economy.
It is not just world leaders who descend upon the Swiss village of Davos for the World Economic Forum - the world's media also flock to the resort.
The BBC's Tanya Beckett took the opportunity to discuss the challenges facing China's economy with one of the country's best known TV news reporters - Rui Chenggang from CCTV.