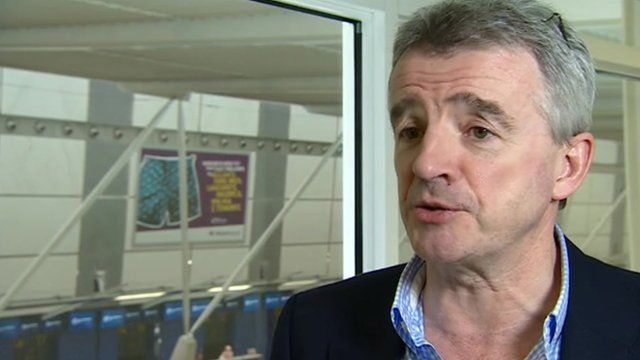 Video
O'Leary: Ryanair ash cloud ruling 'completely unfair'
Ryanair boss Michael O'Leary has said a European Court ruling over compensation for passengers stranded by cancelled flights is "completely unfair".
Airlines around the world were forced to cancel or reschedule flights because of the volcanic ash cloud across much of Europe in 2010.
The European Court of Justice ruled that there should be no limit, in time or money, to an airline's duty to look after its passengers in such a situation.
But Mr O'Leary said the decision was "like making the airlines responsible for acts of God" and warned that ticket prices would have to rise as a result.