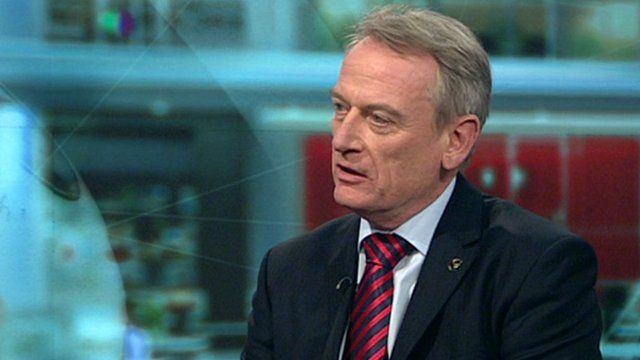 Video
Barclays 'drawing a line in the sand' - Chris Skinner
The news that Barclays is cutting 3,700 jobs and reducing costs is part of an attempt to change the culture at the bank, according to banking analyst Chris Skinner.
The bank announced pre-tax profits of more than £7bn, but after deductions - including £2.5bn put aside to compensate customers mis-sold products - that figure is down to £246m.
Mr Skinner told the BBC the bank was "trying to draw a line in the sand" after the Libor scandal and questions over funding from the Middle East.
Almost half the jobs to be cut will come from the investment side of the business, despite delivering £1.4bn of profit - but Mr Skinner said its future was dependent on "how it behaves... the culture of the investment bank."
Go to next video: Barclays 'will be judged by actions'