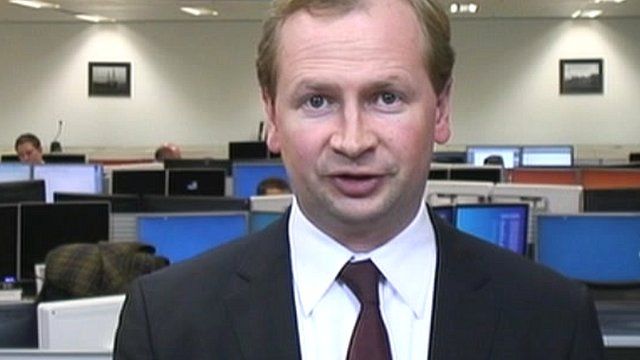 Video
France economy: 'On slippery slope to financial crisis'
The eurozone recession deepened in the final three months of 2012, with the economy shrinking by 0.6% in the fourth quarter, which was worse than forecast.
Christian Shulz from Berenberg Bank said there was optimism for an economic recovery but it had to make up first for the lost ground of the last quarter.
He told the BBC that France was on a slippery slope towards a financial crisis, as it was not going through reforms like other eurozone countries.
Go to next video: 'Should see growth in second quarter'