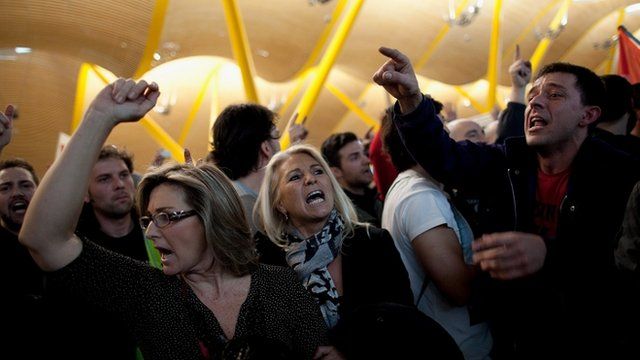 Video
Iberia workers strike over job cuts
Workers at the Spanish airline Iberia have begun a five-day strike in protest at planned cuts to jobs and salaries.
Iberia has cancelled more than 400 flights out of 1,000 scheduled for this week, with cabin crew and baggage handlers staging the walk-out.
A lack of services at Spanish airports are expected to affect more than 1,000 flights from various airlines.
Jeremy Howell reports.