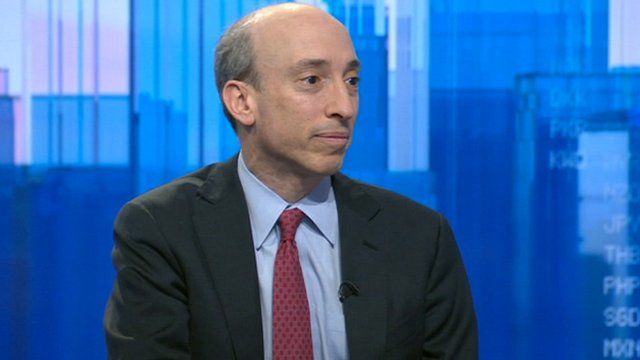 Video
'Time to move on from Libor rate' - Gary Gensler
Banks need to operate on a new reference interest rate following the Libor scandal, according to US regulator Gary Gensler.
The chairman of the Commodity Futures Trading Commission has met officials from the UK's Financial Services Authority to discuss the issue.
A number of banks have been fined hundreds of millions of pounds for rigging the lending rate.
Mr Gensler told the BBC that financial institutions needed to serve the public better and a new rate needed to be based on "fact not fiction".
Go to next video: RBS fined £390m over Libor scandal