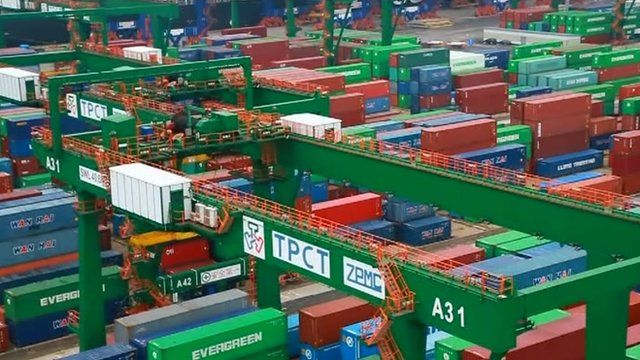 Video
Taiwan 'needs to focus on innovation'
In Taiwan, the government will be releasing growth figures for the last three months of 2012 on Friday.
The export-led economy is forecast to have expanded by just over 1% in 2012.
Some analysts say that Taiwan may need to change track and focus on innovation and developing new products if it wants to accelerate growth.
Ahead of the numbers, Cindy Sui reports from one of Taiwan's biggest container ports.