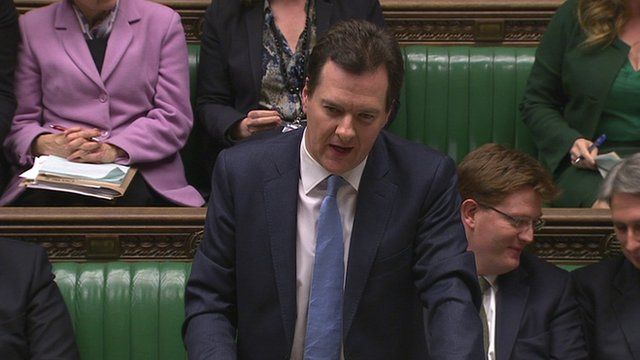 Video
Rating downgrade 'a warning to deal with debt' - Osborne
The loss of the UK's AAA credit rating is a warning that the government "must deal with its debt", the chancellor has said.
George Osborne was responding to an urgent question from shadow chancellor Ed Balls in the House of Commons over the downgrade by Moody's agency.
Mr Osborne said that his economic policy "has not been found wanting" and he would redouble efforts to cut the deficit.
Go to next video: Balls: Downgraded chancellor failing