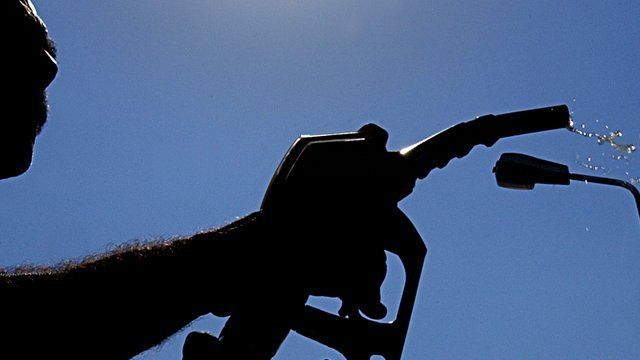 Video
'We've learned to live with petrol rises'
The cost of petrol at the pumps has increased by more than 6p per litre since the start of this year, and that could be set to go much higher.
The US dollar is the currency at which oil prices are set, so as the pound continues to weaken against the dollar, prices of petrol in the UK continue to rise.
Neil Atkinson, head of energy research at the consultancy Datamonitor, told today presenter Simon Jack that people in the UK have come to accept high fuel prices.
"We have learned to live with it," he said.
He went on to explain that people now also get a lot more mileage out of a litre of petrol due to car engines becoming more efficient.
You can compare national and global fuel prices with the BBC's Fuel Price Calculator.
First broadcast on BBC Radio 4's Today programme on Wednesday 27 February 2013.