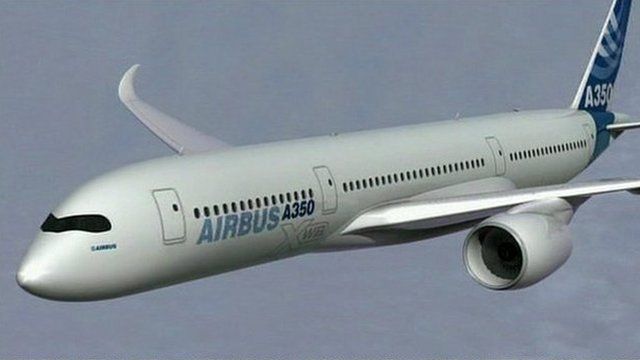 Video
Airbus gears up for A350 launch
Airbus, the European planemaker owned by EADS, is preparing to launch its A350 aircraft this year.
The aircraft is a rival to Boeing's 787 Dreamliner, which has been grounded temporarily because of safety concerns.
But Airbus itself has also suffered problems in the past, notably with costly over-runs in building its A380 superjumbo.
But as the BBC's Jeremy Howell reports, the A350 gives Airbus a chance to put any problems behind it, drive up revenues, and steal a march on its struggling competitor.