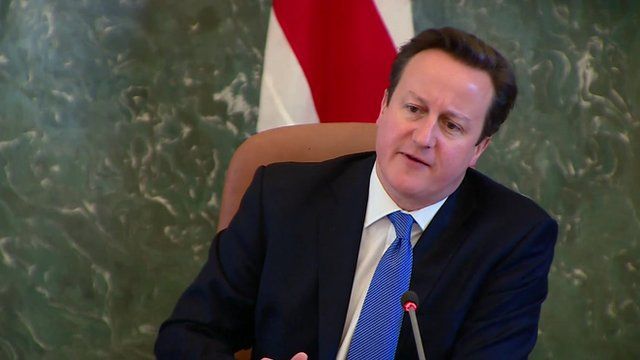 Video
Cameron: UK needs 'flexible' regulation for banks
European Union officials have struck a provisional deal on new financial rules, including capping bank bonuses.
Under the agreement, bonuses will be capped at a year's salary, but can rise to two year's pay if there is explicit approval from shareholders.
The UK, which hosts Europe's biggest financial services centre, was opposed to any of caps on bank bonuses.
London argues the rules would drive away talent and restrict growth in the financial sector.
David Cameron said he would "look carefully" at the proposed plans, but highlighted the need for "flexible" regulations.
Go to next video: Bank bonus cap 'will not reduce risk'