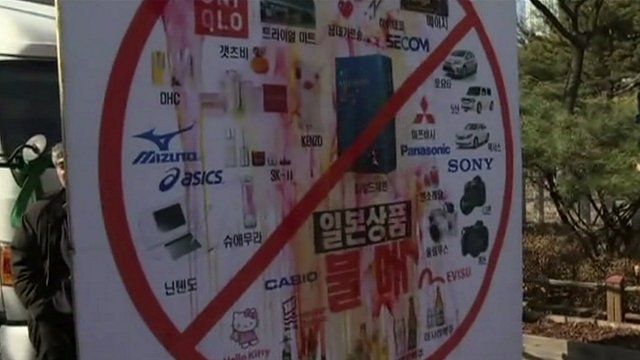 Video
South Koreans boycott Japanese products
Singapore is set to host talks this week on the Trans Pacific Partnership.
Currently a small trade group, there are plans to expand it into a global pact that would have members including the US, Australia and Japan.
However, it won't be easy, because Asia has plenty of trade spats bubbling.
Lucy Williamson looks at a trade row that has been building between South Korea and Japan.