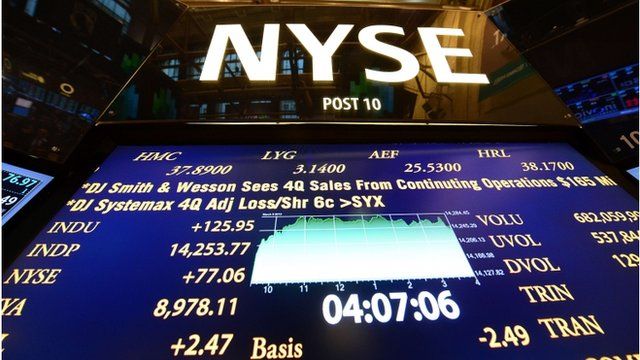 Video
Dow Jones and FTSE climb to new highs
New York's Dow Jones share index set a new all-time high on Tuesday, while London's FTSE 100 closed at it highest level in five years.
The rallies mean the stock markets are returning to levels not seen since before the global financial crisis.
The Dow reached 14,285 during the day, exceeding the previous record intra-day high of 14,198, set in October 2007.
It closed slightly lower at 14,256. The FTSE closed at 6,432, its highest close since January 2008.
The BBC's economics editor Stephanie Flanders reports.
Go to next video: Have Dow figures really got the wow?