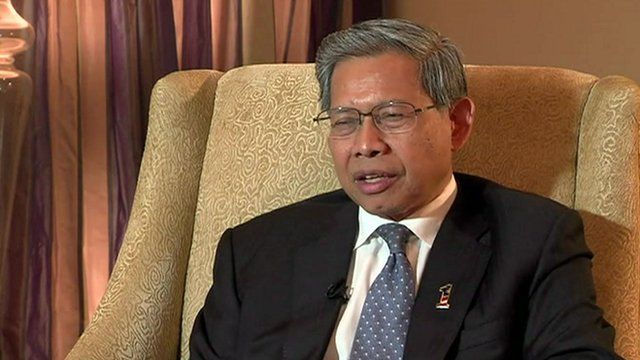 Video
Trade Minister dismisses Malaysian tensions
The government in Malaysia is looking to contain the fallout of violent clashes with insurgents in Sabah on Borneo Island that has already seen 27 people killed.
With a general election about to be called, the fallout isn't just political. It could also be economic.
The region, accounts for about 30% of Malaysia's palm oil production and major companies such as ConocoPhilips and Shell are also developing oil and gas fields there.
However, the Malaysian Trade Minister has told the BBC's Sharanjit Leyl that while there will be no compromises made, the violence should not affect Malaysia's image as a peaceful and stable country.