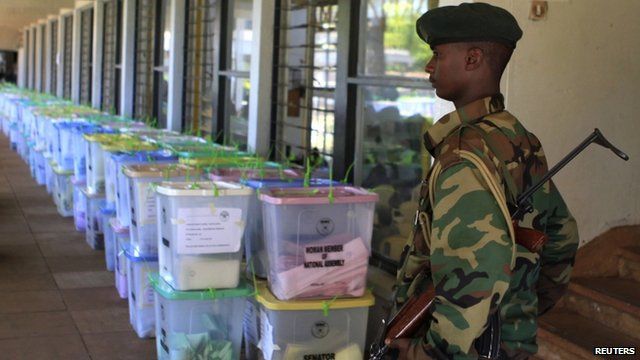 Video
Investors 'upbeat' about Kenya
It is not just voters and candidates who are waiting for clarity on the Kenyan election result.
The economy and financial markets have been flourishing and will there has been growing strongly - political stability should help that continue.
Razia Khan, head of Africa research at Standard Chartered, told the Today programme: "Investor attitudes to Kenya have been surprisingly upbeat.
"We actually started to see the Kenyan shilling strengthening on the back of foreign investor activity."
First broadcast on BBC Radio 4's Today programme on Friday 8 March 2013.