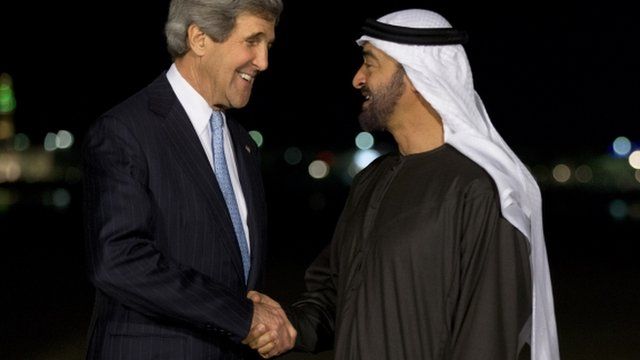 Video
John Kerry visit: How can US impact Middle East economy?
Simon Atkinson reports on John Kerry's tour of the Middle East on his first trip as US Secretary of State, and the likely economic impact on the region of US policies.
Much has changed politically in the past couple of years - including revolutions, protests, and tightening sanctions against Iran.
Go to next video: US extends aid to Syrian rebels