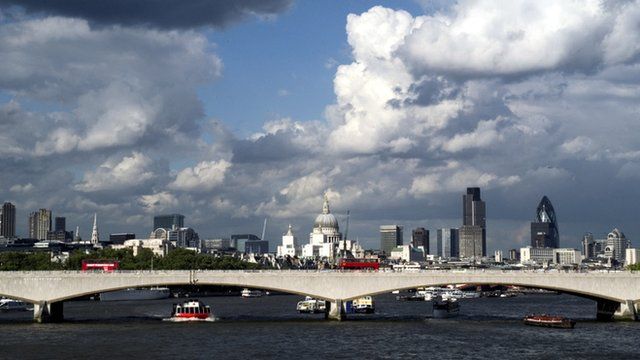 Video
UK 'doing the splits' over distribution of wealth
Sir Michael Heseltine recently told the Today programme that London is "sucking the life" out of the rest of the country.
The UK is split between London and its commuter towns and the rest of the country.
John Lanchester, author of Capital, explained to the Today programme's business correspondent Simon Jack that this is especially evident in housing:
"Part of it is a structural problem, just to do with size.
"London is 13% of the UK and to do an equivalent calculation for the United States, for instance, you'd have to take New York and add Los Angeles and add Boston and add Chicago and add Miami and add San Francisco and just keep adding until you get to the top 30 cities added together to get to an equivalent percentage of the population.
"London is just structurally very big and when you add to that, that it is also the richest place, then you have a country that's really doing the splits, with London getting steadily richer as everyone else finds it steadily more difficult."
First broadcast on BBC Radio 4's Today programme on Monday 18 March 2013.