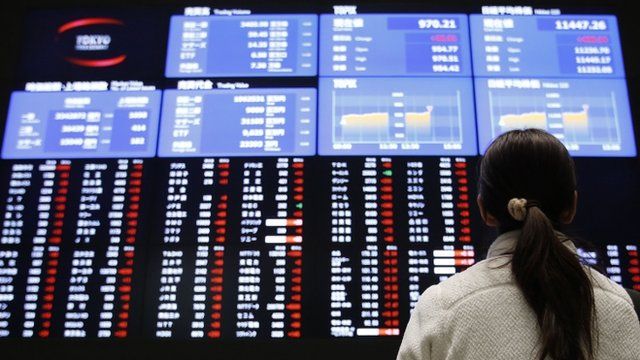 Video
Japanese Yen gains on Cyprus fiscal crisis
The Japanese Yen has gained ground against the euro, as investors remain cautious about the fiscal crisis in Cyprus.
Asia's stock markets recovered on Tuesday, having been rattled by a proposed bailout package for Cyprus which might have meant the taxing of local deposit accounts.
The original proposals have been slightly watered down since the weekend, but there's still no guarantee that the parliament in Cyprus will pass the measures later on Tuesday.
Peter Redward, Principal at Redward Associates told the BBC's Asia Business Report that investors have been selling off the euro and buying into so-called safe haven currencies.