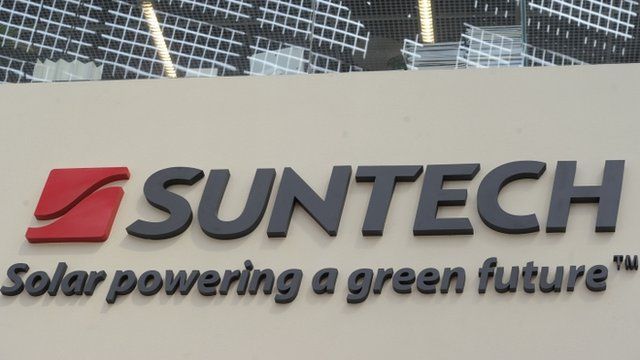 Video
Cloudy future for China's solar panel maker, Suntech
China's Suntech Power, one of the world's biggest solar-panel makers, has fallen into financial trouble.
The firm may be sued by investors after it failed to pay more than half a billion dollars worth of debt.
However, it's just one of several Chinese solar companies struggling to stay afloat because of low prices and poor demand.
So have dark times descended on China's solar industry? The BBC's John Sudworth reports from Beijing.