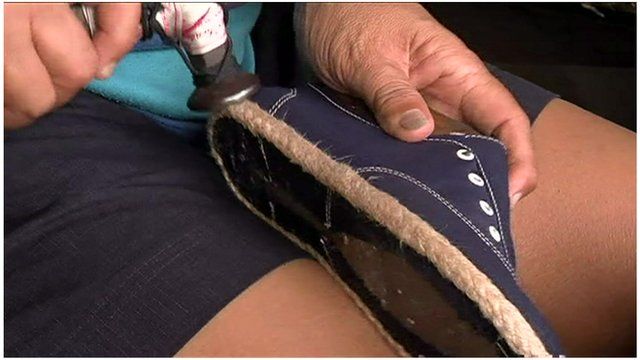 Video
Philippine shoe makers keep up pace
Some with good memories may recall the former first lady of the Philippines, Imelda Marcos, had a very keen interest in shoes with a giant 3,000-strong collection.
Many were locally made in what is a substantial industry for the country in Marikina, a suburb in Manila.
The BBC's Kate McGeown went there to find out how trade is faring.