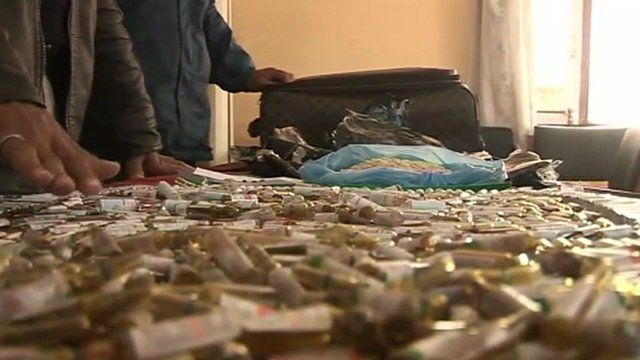 Video
Nepal steps up fight against drug traffickers
Nepal is one of the globe's best known hiking and tourist destinations.
But there are fears today that the country is becoming an even more popular transit for drug traffickers.
The BBC's Anbarasan Ethirajan was given exclusive access to the country's Narcotics Law Enforcement Unit to find out how they're tackling this growing problem.