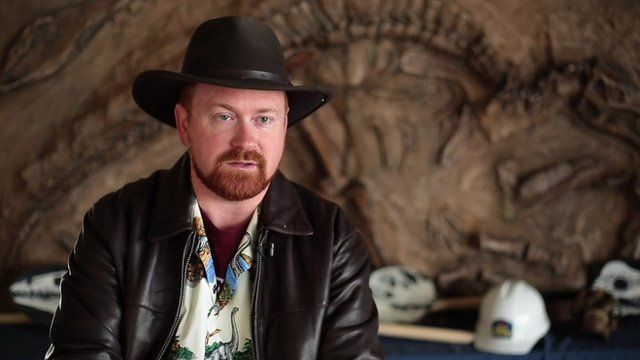 Video
Denver's dinosaur hotel bets on tourism
For several years, Greg and Meredith Tally ran what she called "a perfectly nice vanilla hotel" in the suburbs of Denver, Colorado.
But when the time came to renovate, the Tallys wanted their property to express more of the family's personality.
The hotel, just 10 miles from Dinosaur Ridge, the source of many of North America's dinosaur fossils, is now undergoing renovations to become a natural history museum as well as a place to stay the night.
The initial remodelling should be completed this summer, with a grand reopening gala on 21 June. The Tallys hope that their love of dinosaurs will be infectious, and the hotel will become an attraction for other like-minded families. They also hope their efforts will help make Dinosaur Ridge more of a tourist destination.
Tally and his family talked to the BBC about their plans for renovation, as well as the area's rich dinosaur history.
Produced and edited by Anna Bressanin. Camera by Ilya Shnitser