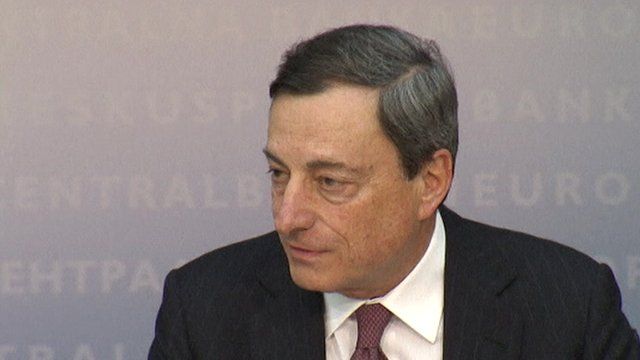 Video
ECB: Cyprus plan to tax savers 'not smart'
A scrapped plan to tax savers in Cyprus through a bank levy was "not smart to say the least", ECB president Mario Draghi has said.
The controversial proposals were put forward in order to try to secure a 10bn-euro (£8.5bn; $12.8bn) international bailout.
But the plans sparked huge public anger and were later replaced by a new deal under which no depositors with less than 100,000 euros would lose money.
Go to next video: ECB hopeful of 'gradual recovery'