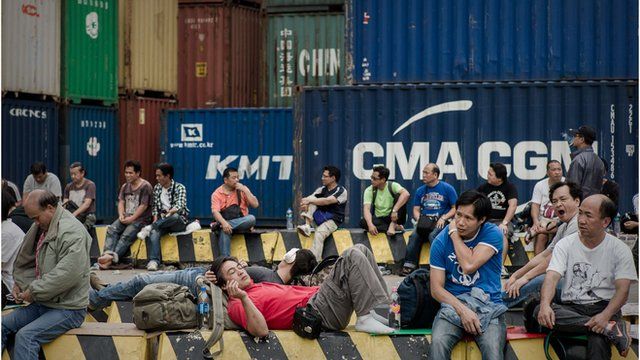 Video
Hong Kong shipping strike 'may benefit rivals'
The strike over pay at Hong Kong's container port shows no sign of resolution.
And the longer the standoff continues, the bigger its impact is likely to be on the earnings and profits of the port operator and shipping firms.
At the same time, there are concerns that a long impasse may hurt Hong Kong's image as a shipping hub.
Timothy Ross, the Head of Transport Research, Asia Pacific, for Credit Suisse, says Hong Kong is already facing the heat from rival ports in the region.