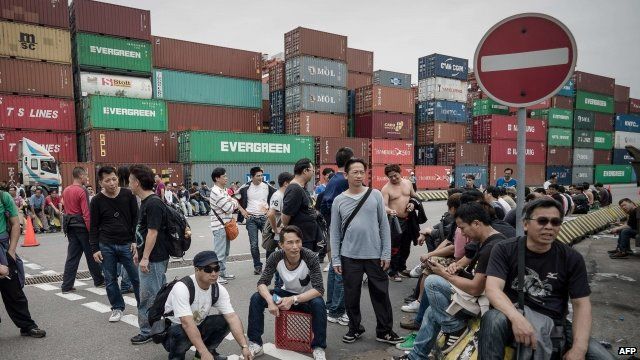 Video
Port operator says strike costs mounting
The strike at the world's third largest container port is entering its 13th day, and there are few signs of a resolution.
Hundreds of dock workers and crane operators are asking for close to a 20% wage increase to keep up with inflation.
Port operator, Hong Kong International Terminals, says the strike is costing the company more than half a million dollars a day. The BBC's Jennifer Pak reports.
Watch more clips at Asia Business Report's website.