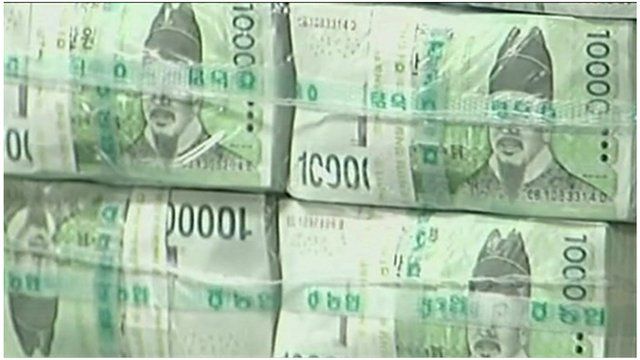 Video
Japan move raises talk of currency controls
Japan is flooding its economy with money and it is causing ripples across the region. Central banks in South Korea and Indonesia are both meeting on Thursday and they face a dilemma.
Do they do nothing and just let the Bank of Japan pump billions of dollars into the market to stoke growth? Or do they, and other Asian nations, try to protect their own economies?
Some analysts are now speculating that they might put capital controls in place. That refers to measures imposed by authorities to regulate flows of money, smooth imbalances, and they are usually not popular among investors.
The last time Asian economies resorted to them was during the Asian financial crisis of the late 1990s.
Some analysts say the measures allowed countries such as China, India and Malaysia to escape the crisis relatively unscathed.
Robert Rennie, a currency analyst with Westpac, considers what might happen this time.