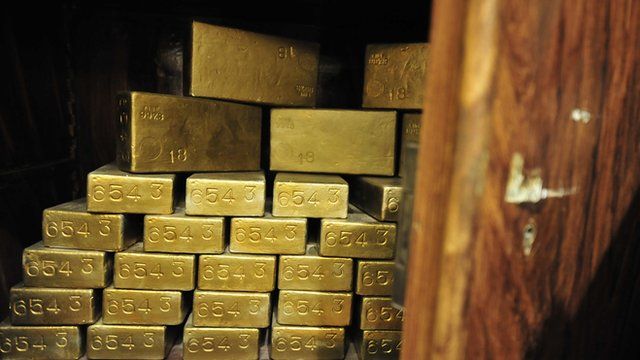 Video
Should we be bullish on gold?
Earlier this week Cypriot authorities agreed to sell their gold reserves to raise cash for their bailout, but that news helped to send gold to its biggest fall in five months.
Gold investors are also nervous about minutes of the latest US Federal Reserve meeting which suggests quantitative easing could be on the way out, something that saw the price of gold rocket to nearly $1900 per ounce in 2011 - since then it has fallen back 18% in the last six months alone its down 12%. So is it the end of a golden era?
Detlev Schlichter, economist and author of Paper Money Collapse: The Folly of Elastic Money and the Coming Monetary Breakdown and Tom Kendall, global head of precious metals research at Credit Suisse, debate if gold has lost its lustre for investors.
First broadcast on the Today programme on Friday 12 April.