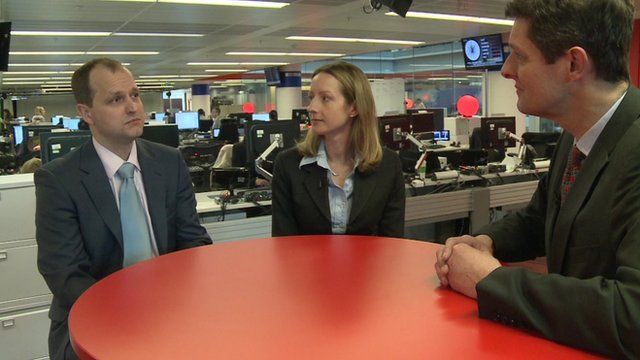 Video
UK economy: Triple dip or no triple dip?
There has been a stream of economic data this week from manufacturing, retailing and construction.
So where does that leave the UK economy with figures for total economic output in the first quarter of 2013 due out later this month?
Another quarter of falling output, following contraction in the final three months of last year would mean the UK is technically back in recession (a so- called triple dip).
Our chief economics correspondent Hugh Pym has been reading the tea leaves with two experts, Vicky Redwood from Capital Economics and Scotia Bank's Alan Clarke.