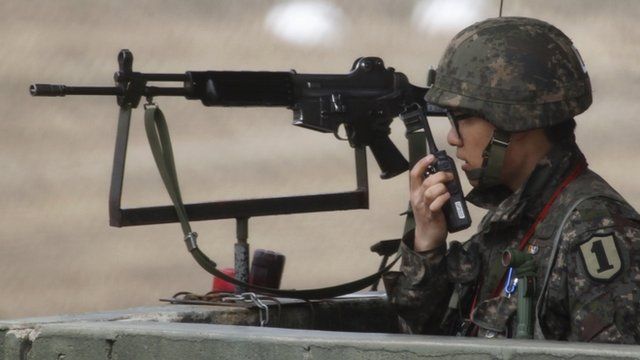 Video
North Korea 'biggest risk to Asian markets'
North Korea remains the biggest risk to Asian stock markets, Mark Matthews from Bank Julius Baer has told the BBC's Asia Business Report.
He speculated that North Korea's recent threatening language and behaviour was due to the fragile nature of Kim Jong-un's leadership.
Regarding positive market impacts, Mr Matthews highlighted the continuing economic strength of Thailand, the Philippines and Indonesia.