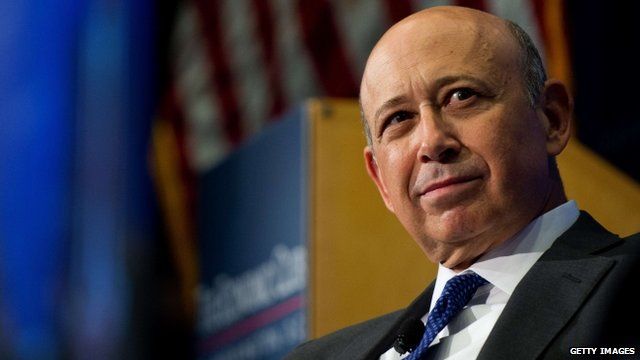 Video
Cash for small businesses 'sitting idle'
Small businesses are still finding it difficult to get the banks to lend them the money they need - in spite of various attempts made by the government to force them to do so.
Many of them say they are facing uniquely difficult times and need help.
But Lloyd Blankfein, the boss of Goldman Sachs, one of the world's biggest investment banks, has said the world has been through rougher times and the government should not change its course.
Speaking to Evan Davies of the BBC's Today programme, he said: "Banks have a lot of capital, but you can't argue with the fact that there are small businesses that are starving for cash.
"Banks that are having funds sitting idle and not investing that cash, we're obviously not a lending commercial bank, we're an investing bank, but as an observer of the markets, it seems that in a down time, banks are particularly afraid of taking losses and the repercussions of losses.
"A result of that conservatism, the marginal transaction that would otherwise be done is less likely to be done in this environment."
First broadcast on the Today programme on Tuesday 23 April.