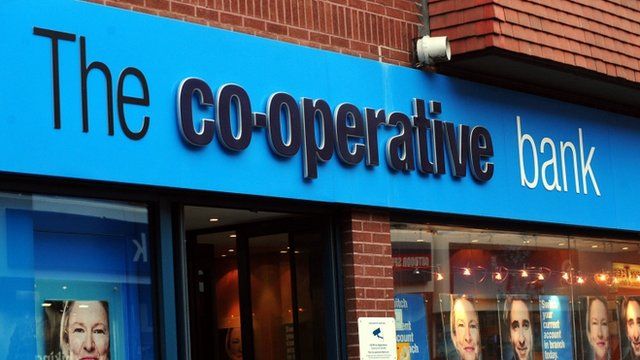 Video
BBC's Robert Peston: Co-op banking pull out 'likely'
The planned sale of 632 UK bank branches by Lloyds Banking Group to the Co-op group has fallen through.
The Co-op blamed the continued economic downturn and tougher regulatory environment imposed on banks.
Lloyds said it will now seek to sell the branches as a stand-alone bank through a stock market listing.
It had been hoped that the Co-op's purchase of the branches would create a bigger competitor to the main high street banks.
Speaking on the Today programme the BBC's business editor Robert Peston said that "there is a very big chance that the Co-op would pull out of banking all together."
"If it were to pull out, that... would be a genuinely important event and I think that there is a high probability of that," he added.
First broadcast on BBC Radio 4's Today programme on Wednesday 24 April 2013.