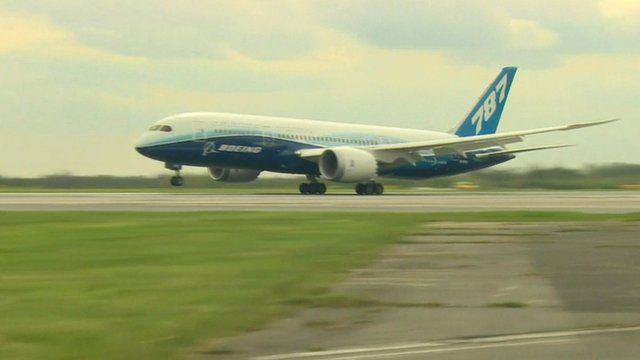 Video
Turbulent times for Boeing
An emergency landing of a 787 Dreamliner in Japan in January was one of a series of problems which led to the grounding of the entire fleet and the suspension of deliveries of new planes.
The airline's maker, Boeing, has said that it has now identified and found a fix for the battery fault. But what are the longer-term implications for the company?
Samira Hussain reports from New York.
Go to next video: Boeing hopes to restart Dreamliner flights