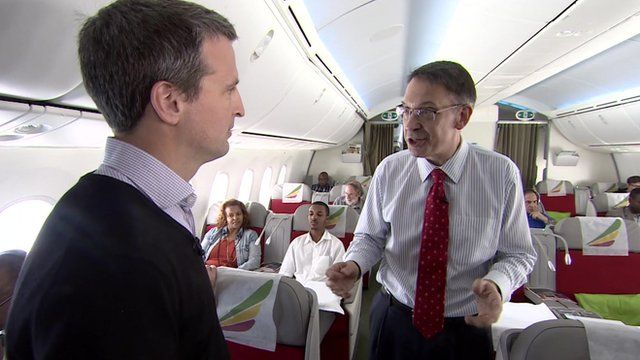 Video
On-board Dreamliner's return to the skies
An Ethiopian Airlines 787 Dreamliner has flown from Addis Ababa to Nairobi, the first commercial flight by the Boeing aircraft since all 787s were grounded in January.
The 50 planes around the world were grounded due to battery malfunctions that saw one 787 catch fire in the US.
BBC Transport Correspondent Richard Westcott was on board the flight. He spoke to Boeing's vice-president Randy Tinseth, who said he was excited to see the Dreamliner back in operation.
Go to next video: New batteries give Dreamliner take-off