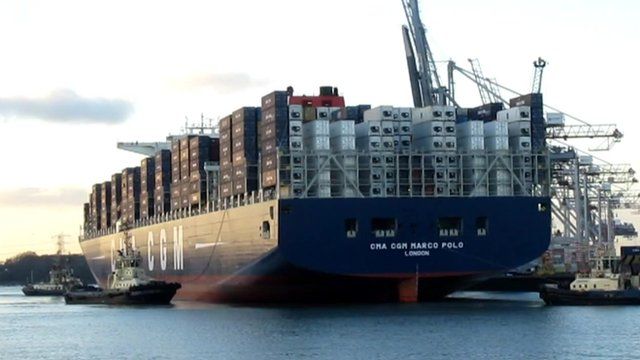 Video
Mega-ships head for shipping firm
Danish shipping firm Maersk Line is taking delivery of 20 of the world's largest ships, despite posting a drop in earnings.
Maersk Line, the world's biggest shipping company, has posted a 30% drop in its quarterly earnings.
Despite falling profits, the Danish firm is set to take delivery of 20 of the largest ships in the world, as part of a global battle for dominance with its rivals.
But with trade flows between Asia and Europe slowing down, many big shipping lines are losing money as they compete for cargoes.
Nigel Cassidy reports.
Timelapse video courtesy of Discovery Channel