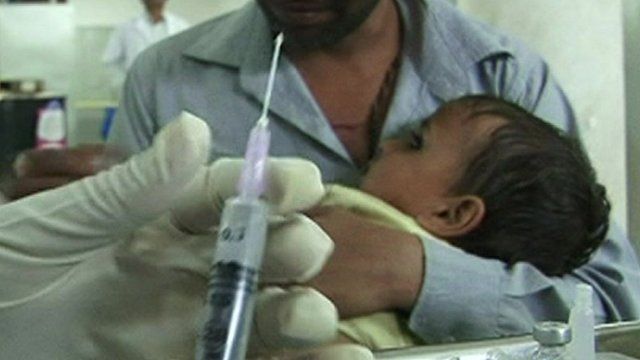 Video
Hopes of India vaccine breakthrough
India may be a leading producer and exporter of vaccines, yet the government's immunisation programme fails to reach an estimated 28% of babies born there.
Now scientists in the country have come a step closer to developing a cheap vaccine that could help to save at least 60,000 children a year from death related to diarrhoeal disease.
Rotavac, if approved for commercial use would cost a 10th of the price of other vaccines on the market.
So could this be a game-changer for health outcomes in India, and the biotech industry? Shilpa Kannan reports.
Go to next video: Can India curb cricket corruption?