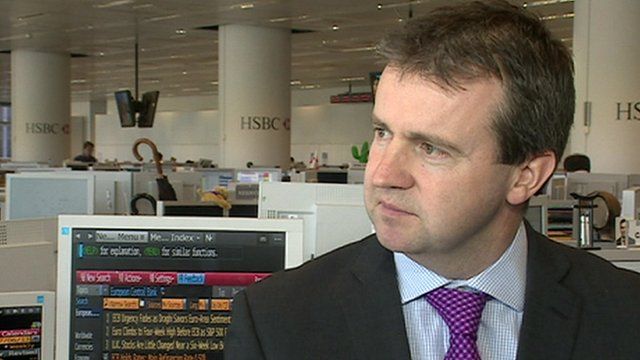 Video
'Tricky balancing act' for EU policymakers
The European Central Bank (ECB) has voted to keep its benchmark interest rate on hold at a record low.
Last month the ECB lowered the rate to 0.5% from 0.75% - the first cut in 10 months.
The decision not to cut rates further came despite an ongoing recession across the 17 countries that use the euro.
Daragh Maher, a senior strategist at HSBC, said that it was important for EU governments to do more to promote growth but that they faced a "tricky balancing act" because of deficit concerns.
Go to next video: EU jobs anguish but UK gets boost